About us   Kasar Devi   Guest House   Restaurant   Travel Agency   Contact Us
<![if !vml]>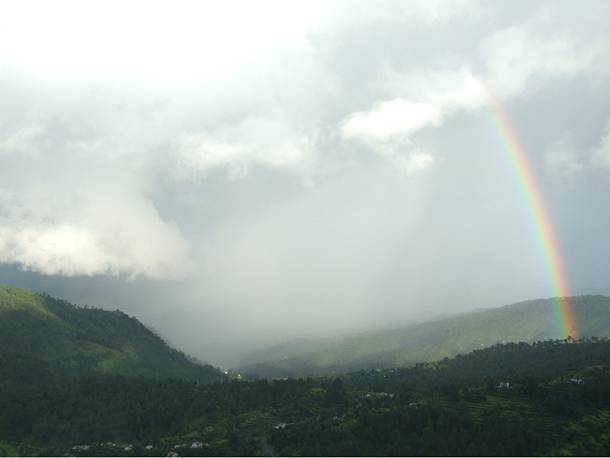 <![endif]>
Situated in Kasar Devi, enjoying the magnificent views of the Himalaya's crossroad of India, Nepal and China,
the Rainbow Café is a resort and a getaway spot at the cool high lands of Uttarakand.
The Rainbow Café offers the traveler a guest house, restaurant, and travel agency, with a unique atmosphere and great service.
<![if !vml]>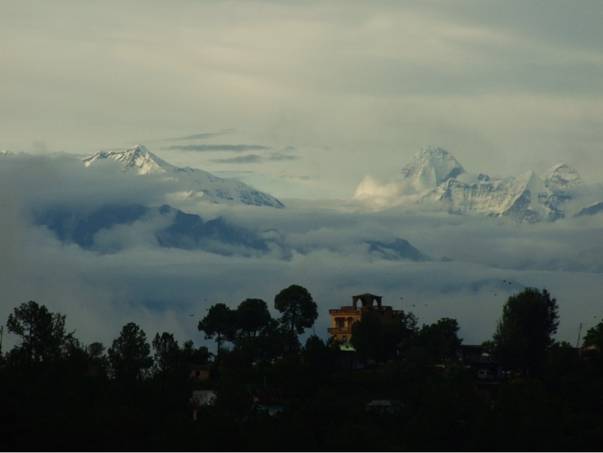 <![endif]> <![if !vml]>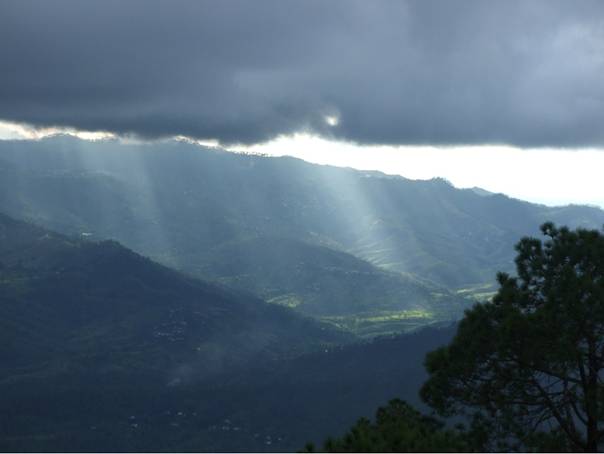 <![endif]>
Kasar Devi is a small village, about 15 minutes ride north of Almora, in the Kumaon district in Uttarakand, India.
Though small, and seemingly far from every popular tourism site in India, Kasar Devi's magic lies in it.
Remote and secluded, this town give you an opportunity to get away from the noisy crowded cities, breath a fresh air and relax
at a beautiful location, with kind hospitable people, and a young dynamic environment.
There are running buses to Almora from Haridwar (near Rishikesh) and from Haldwani and Kathgodam (in which there are train stations
running to Delhi, Chandigar, Varanasi, and other destination throughout India). From Almora it's a short Taxi ride up the hill, to Kasar Devi.
The guest house offers big and quite rooms, wall to wall carpets, private bathrooms, comfy bad and a small living room,
all rooms have great views of the valley and the snow capped mountains.
<![if !vml]>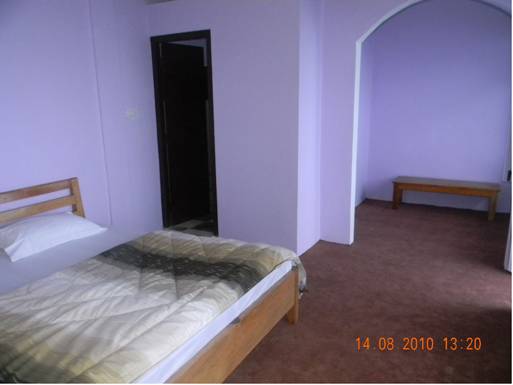 <![endif]> <![if !vml]>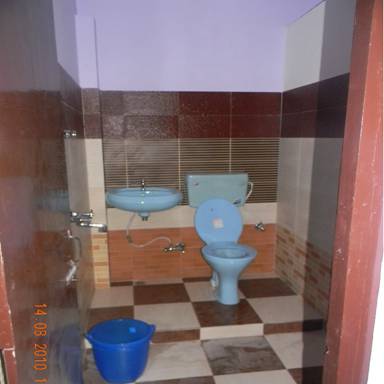 <![endif]>
In the restaurant you can enjoy a young fun atmosphere, along with good food and good company.
The restaurant offers a wide selection of vegetarian cuisines, including Indian, Israeli, Chinese, and Italian food.
In the restaurant, besides the good food, you can enjoy the company of friendly nomads from around the world,
or just sit at the balcony in a romantic atmosphere, in front of the stunning views.
<![if !vml]>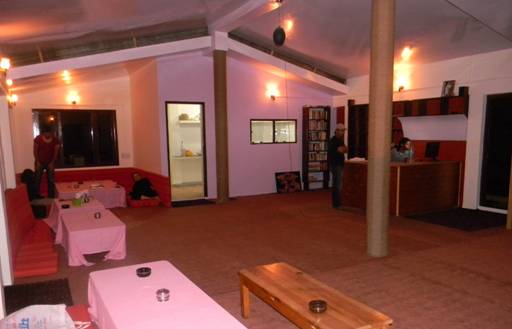 <![endif]>
The travel agency run by Sabu, can help you arrange trekking and hiking information, and assistance with booking and arranging bus, rail, and plane tickets.
Sabu is a very helpful man, who will assist you find exactly what you are looking for, and will help you arrange sort of expedition you might desire.
The travel agency also offers Money exchange (the only place in town that can exchange cash), and a small free-of-charge library.
<![if !vml]>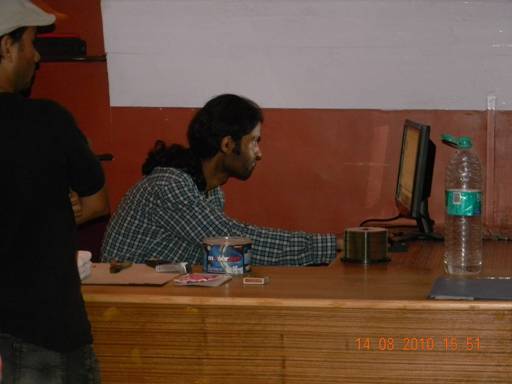 <![endif]>
Rainbow Café, Binsar road, Kasar Devi (Almora), Uttarakand, India.
Phone - 05962-251105
Mobile – 9720320664
Email: sabumehra@hotmail.com